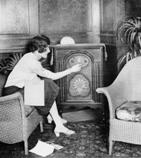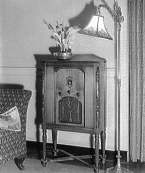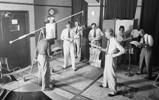 The Immortal Sherlock Holmes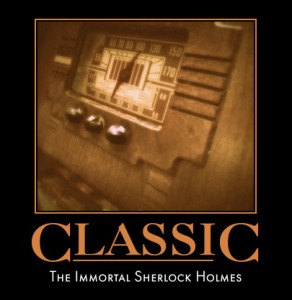 (Photo Credit: Midiman)
This radio version of the stage play 'Sherlock Holmes' by William Gillette is a fascinating piece of radio nostalgia. Orson Welles makes a very creditable Holmes with an accent that rarely falters and Ray Collins is excellent as Watson. The play itself has elements of the several Conan Doyle stories (and an interesting piece of trivia is that when the play was first produced in London it featured a very young Charlie Chaplin as Billy.)
The sound quality of this recording is not of the best, but in a strange way the scratches seem to add to the period atmosphere Indeed, this play is very atmospheric with appropriate music drawing the listener into the world of cobbled streets and hansom cabs.
The Immortal Sherlock Holmes was first broadcast on the 25th September 1938. Many thanks to the Internet Archive for making this classic radio show freely available.
To listen to this radio classic just click on the play button below.
Right Click Here To download and save The Immortal Sherlock Holmes for your future listening pleasure.
---
Go Back To The Classic Radio Shows Page
Go From The Immortal Sherlock Holmes Back To The Home Page