My Dame Agatha Christie Website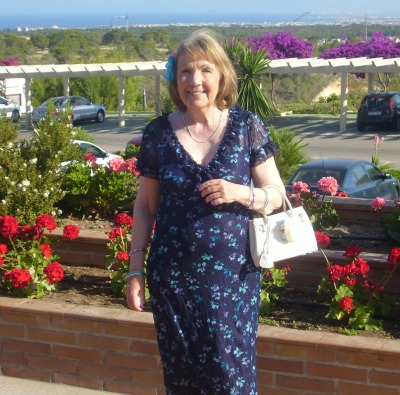 A very warm welcome to my Dame Agatha Christie website.
A bit about me first. My name is Mary and I'm a seventy something grandmother and the most important thing in my life is my family, nothing else comes close.
I have various interests outside my home and for quite a few years now I have attended further education classes.
I left school aged seventeen with several 'O' levels (remember them?) but no 'A' levels. I just wanted to be earning. However, many, many years later I did get an English 'A' level and it felt wonderful!
I have also taken at least three creative writing courses. Inspired in large part by Dame Agatha Christie, I have actually written several short sketches and two full-length plays. And I have written and hosted several murder/mystery week-ends and evenings. I also did a sociology course and just recently, have been attending watercolour-painting classes.
I rather think that this is where I have reached my Waterloo! I enjoy these sessions immensely but fear that I have absolutely no talent whatsoever.
I am a member of a Scrabble club, which meets at least once a week, and I am director of the local amateur dramatic society.
And of course, I read a lot. Which brings me to the purpose of this website. I enjoy all sorts of literature and Dickens, the Brontes and (particularly) Jane Austen are among the esteemed names, which line my bookshelves, but I have a particular liking for murder mysteries.
Sherlock Holmes, Lord Peter Wimsey, Cadfael – all wonderful amateur detectives; and the professionals – Inspectors Alleyn, Wexford and Morse. Just a few of the many sleuths with whom I have beguiled away many an hour.
But it is Dame Agatha Christie who to my mind stands head and shoulders above all the others.
So I thought it might be a good idea to put down in writing my thoughts about her work and maybe share them with others who agree (or even who disagree) that she is undoubtedly worthy of the sobriquet so often bestowed on her – THE QUEEN OF CRIME.
I very much hope that you enjoy my Agatha Christie website.
Kind regards
Mary
Back To Top Of The Page

Go From Dame Agatha Christie Website Welcome Back To The Home Page