Agatha Christie Trivia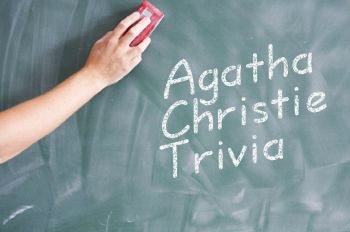 Agatha Christie Trivia
On an occasional basis, I intend to share little snippets of interesting information with the visitors to the website.
Well I never!
Regrettably, Agatha Christie never did actually say 'The very best husband a woman can have is an archaeologist because the older she becomes the more interested he is in her.'
Agatha Christie's second marriage, to archaeologist Max Mallowan, took place in St Columba's Church, Edinburgh.
Husband and wife team of Richard Attenborough and Sheila Sim played the two leads in the original production of 'The Mousetrap.'
Agatha Christie based Miss Marple upon the character of Caroline Sheppard in 'The Murder of Roger Ackroyd.'
Agatha Christie's uncle Edward trained as a medical student, but had to give it up as he couldn't stand the sight of blood.
Agatha Christie broke her engagement to a young man called Reggie Lucy in order to marry Archie Christie.
Agatha Christie once chloroformed a hedgehog that had got entangled in a tennis net in order to set it free.
Agatha Christie considered 'The Mystery of the Blue Train' 'commonplace, full of clichés, with an uninteresting plot'.
On her first journey on the Orient Express, Agatha got badly bitten by bedbugs.
Charles Laughton was the first person to play Hercule Poirot in the stage play 'Alibi.'
---
Go From Agatha Christie Trivia Back To The Home Page