10 Things You Should Know About Miss Marple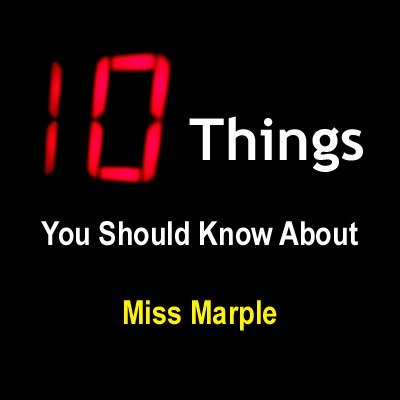 Welcome to the 10 Things You Should Know About Miss Marple page, one of a series of such pages here on the All About Agatha Christie website.

Miss Marple made her first appearance in Murder at the Vicarage first published in 1930.

Miss Marple did not appear in another full length novel until The Body in the Library published in 1942, although she was the mainstay of The Thirteen Problems a book of short stories published in 1932.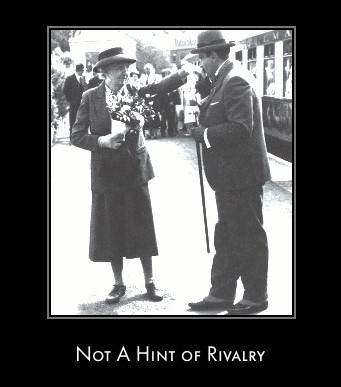 Miss Marple was never intended by Agatha Christie to become a rival to Hercule Poirot. Agatha states in her autobiography, 'Certainly at that time I had no intention of continuing her for the rest of my life.'

Miss Marple appears in twelve full-length novels.

Miss Marple lives in St Mary Mead, a fictitious village somewhere in the South of England.

Miss Marple has a nephew, successful author Raymond West, who though extremely fond of his aunt, believes her to be out of touch with the real world. She, in turn, is tolerantly amused by his oh-so-clever, arty books and though she will listen with rapt attention to his exposition of the human condition, it is with a definite twinkle in her eye.

Miss Marple very often reaches the correct solution to a problem by comparing the situation and people involved with similar situations and personalities in St Mary Mead. She categorises people into certain groups and believes they always act according to type.

Miss Marple is known and respected by ex-Commissioner of Scotland Yard, Sir Henry Clithering. He often encourages the detective in charge of a particular case to take Miss Marple's advice seriously, when often they are inclined to dismiss her as just another interfering, elderly busybody.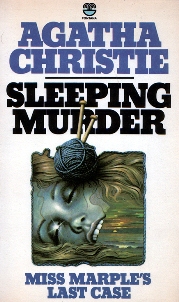 Miss Marple's final appearance is in Sleeping Murder first published in 1975, but written during the 1940s.


Miss Marple does not die in 'Sleeping Murder.' It is therefore tempting to think of her still living in her beloved St Mary Mead. In the kitchen, Faithful Florence is baking scones for afternoon tea, as gently rocking in her chair, needles busily knitting yet another fluffy garment, Miss Marple's still-active mind ponders the question of just why the postman left his bike at Mrs Johnson's yesterday.
---
Other 10 Things About Pages
---
10 Things You Should Know About Agatha Christie
10 Things You Should Know About Hercule Poirot
---
Go To Home Page From 10 Things You Should Know About Miss Marple