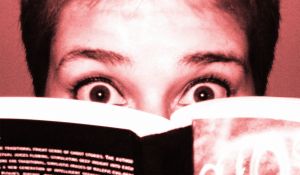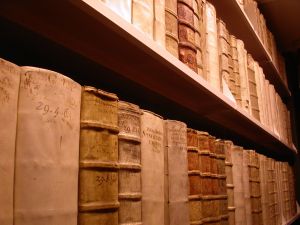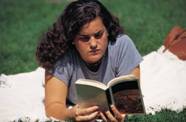 Mary's Book Lovers Reading Rooms
A very warm welcome to the book lovers reading rooms, a new addition to the All About Agatha Christie website that I'm very excited about. Before setting out the thinking behind the book lovers reading rooms and how it works, I'd just like to set the scene by saying a few words about my love of books.
Apparently, I was reading fluently by the time I was five years old. Certainly, I can't recall a time when I couldn't read and I do know that I frustrated all my mother's attempts to shower me with dolls, prams or miniature ironing boards; all I ever asked for as presents were books.
My first great reading love affair was with the books of Enid Blyton, beginning with her stories of elves, goblins and fairies and progressing to the Famous Five,The Secret Seven and all the 'Adventure' series Around the same time, I discovered Arthur Ransome, whose 'Swallows and Amazons' made me want to sail a boat on Lake Windermere; and a little later on I was introduced to Robert Louis Stevenson by a wonderful teacher whose love of literature shone through.
At the end each school day he would read aloud a few chapters of a particular book in a soft lilting voice that bore testimony to his Welsh boyhood. 'Treasure Island' was the first of such books and to this day (over half a century later) I can still recall the shudder that went down my spine as he described the creaking of the sign that hung outside the 'Admiral Benbow' and talked about 'The Black Spot.'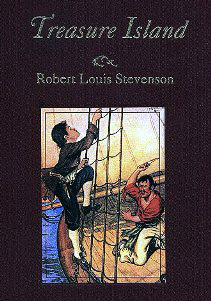 There followed more tales of high adventure, 'King Solomon's Mines,' 'The Thirty Nine Steps,' 'Kim.' Rider Haggard, John Buchan and Rudyard Kipling joined the ranks of favourite authors. Those naughty schoolboys Billy Bunter and Just William beguiled away many an hour, but of the two it is Richmal Crompton's William with his gang of 'outlaws' and his disreputable dog Jumble that is closest to my heart and who I still visit from time to time even to this day.
Then one day I helped myself to a book from my parents' bookcase and a whole new vista opened up before me; The book in question was 'Three Act Tragedy' - I had discovered THE MURDER MYSTERY! And who better to introduce me to this genre that its supreme exponent, the undisputed Queen of Crime, Agatha Christie. I was staggered by the sheer brilliance of her plots and for some time read little else, scouring public libraries and second hand bookshops for copies of her novels.
I gradually started reading other crime novelists' works, among them Dorothy L Sayers, Margery Allingham, G K Chesterton's wonderful 'Father Brown' stories, Edgar Wallace and of course, Conan Doyle's Sherlock Holmes. I also became acquainted with the works of some pulp fiction writers – Dashiell Hamnett, Raymond Chandler, Hank Jansen and Peter Cheney. These had the charm of taking me far from the world of English villages and well-mannered, cultured sleuths into an alien world of hard-boiled blondes and wisecracking private eyes. They also had the age-old lure of 'forbidden fruit' as my parents did not approve of them at all.
In my early teens I was particularly captivated by three wonderful American authors. Louisa May Alcott famously wrote 'Little Women' but 'Good Wives' and 'Little Men' also found a place on my crowded bookshelves. I loved Susan Coolidge's series of 'Katy' books too, and then, of course, came Mark Twain. 'Huckleberry Finn' and 'Tom Sawyer' were great favourites (and Huckleberry Finn was one of the books that many years later I had to study as part of my 'A' level exam, couldn't believe my luck!)
At school we were introduced to Charles Dickens and 'Great Expectations' remains one of my favourite books, but 'David Copperfield' and 'A Christmas Carol' are a wonderful read and the adventures of Mr Pickwick and The Pickwick Club are still a joy. The Bronte sisters rate very highly in my 'favourites.' The tragic love between Heathcliff and Cathy never fails to move me and 'Jane Eyre' has an enduring appeal.
But what of Jane Austen? Far removed from the earthy prose of Emily Bronte, but written just a short time previously, Jane Austen's novels are a constant source of delight to me. With delicate irony she paints a picture of a society that is elegant, often shallow but ultimately fascinating. Her heroines are for the most part feisty and her heroes strong minded and dependable. Jane Austen invites us to laugh at the absurdities of a society riddled with inequalities and injustices, to condemn its cruelty and to rejoice in the happiness that she always allows the good and the true. Some of her characters are truly fabulous: the monstrous Aunt Norris in 'Mansfield Park' the loveable hypochondriac Mr Woodhouse in 'Emma' and the preposterous Mr Collins in 'Pride and Prejudice.' And there are so many, many more.
Along with Agatha Christie, Jane Austen is my all-time favourite writer, but all the authors named above, and many more I have not mentioned, have filled my leisure hours with excitement, fun and pleasure. Nothing, not television, not film, not radio, can take the place of that most evocative medium for telling a story – THE WRITTEN WORD.
---
The Thinking Behind The Reading Rooms
---
The vast majority of the books I love, along with literally thousands of others have fallen into the public domain and as such can be found on the Internet in electronic form. Most electronic books (e-books) come in the form of Portable Document Format (PDF) files, however, they are rarely formatted with readability in mind e.g. optimal font type and size and they simply don't have the flip style quality associated with reading a 'real' book. UNTIL NOW.
Introducing Pokat Reader
This brilliant free software allows you to experience reading PDF e-books as never before, assuming of course that the book has been formatted properly - and that's where I come in.
SEE WHAT YOU THINK:
First of all, download Pokat Reader.
Click Here To Go To The Pokat Reader Download Page.
Either during the installation stage, or When you open the Pokat Reader software you want to make Pokat Reader your default PDF reader.

Now open or better still download and keep one the many wonderful books I will be putting (complete with review) in Mary's reading rooms. As an example, I invite you to read The Rector of Veilbye.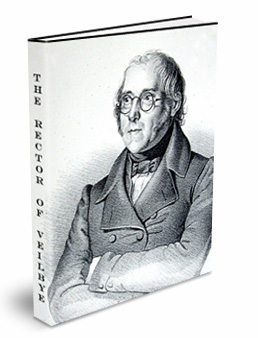 The Rector of Veilbye is a fascinating little novella, written in 1829 by Steen Steenson Blicher and is recognised as the first Danish crime story..
It is based upon a true murder case that took place in 1626 in the Danish village of Vejby
Blicher relates the story in the form of diary entries by Erik Sorensen, the village judge. It concerns the trial for murder of a local man Soren Qvist. Sorensen is forced, by virtue of his office, to investigate the case – a task he would infinitely prefer not to have to undertake, as the accused man is the father of his fiancée.
I found myself totally involved in this story – I think Blicher really evokes the emotions of a man with a terrible dilemma, and indeed of all the people concerned. The language, though high-flown is, I think, beautiful and is a large part of this story's appeal. It is surprising easy to read and provides a perfect ambience for this very early murder mystery.
Such is the dramatic appeal of this tale, that it has been made into a film in Denmark no less than three times, in 1922, 1931 and 1971.
I am confident that many of the visitors to my site would be as taken with this tale as I am and it is surely a must for anyone interested in the history of the murder mystery novel.
Steenson (1782-1848), was a fairly prolific writer, whose works tended towards the melancholy. He was a not very successful clergyman, apparently preferring hunting and of course, writing, to his parochial duties, and he was in fact dismissed from his position shortly before his death.
To get your free copy of The Rector of Veilbye just enter your details below. As well as being able to download your e-book, by filling out this form you will be added to the reading room mailing list and automatically alerted when a new book is added to the collection.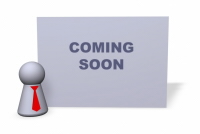 Over the next few weeks and months I will making more and more e-books available for download. The books will be arranged within a number of genre specific reading rooms e.g. murder mystery, classics, children's literature etc. I will be charging a small fee for each download but please note that is purely to help cover the additional website hosting costs that this new venture will incur.
---
Go From Mary's Book Lovers Reading Rooms Back To The Home Page